WE LOVE WHAT WE DO – LET'S MAKE IT SIMPLE​
We can transfer all of your precious home movies to DVD. This not only brings convenience but also helps you to preserve these video memories for generations to come.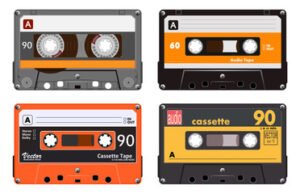 We transfer 8mm & 16mm projection video, VHS, VHSC, 
Beta, 
HI-8 and most others.
We also transfer audio reels & cassette tapes to CD.
We also convert old photographs & slides onto a custom DVD slideshow for great keepsakes.
If you are not in our local area you may also ship your video home movies straight to our office.  
We ship orders nationwide.
*Always call us prior to shipping us your videos.
THANKS FOR COMING AND ENJOY YOUR VISIT
DON'T WAIT TOO LATE