Our Company loves what we do
 FAMILY VALUE VIDEO was founded in 2009. The owner began in video back in 1977 as a child developing skills from his fathers super 8 mm projector and camera. 
Fast forward over 30 years later and FAMILY VALUE VIDEO is a company that has helped hundreds of households save their home movies. We care deeply about the quality and longevity of your memories. We use time tested techniques to sharpen & enhance your tapes and reels video and audio quality. 
When your memories are placed on a DVD or memory stick they have the potential to remain in the hands of your future family for many years to come. 

We can transfer all of your precious Home Movies , Audio & Photographs to CD & DVD 

FOR LONG LIFE & GREAT FAMILY HISTORY. 
We use time tested techniques to sharpen and enhance the video and audio quality of your tapes and reels.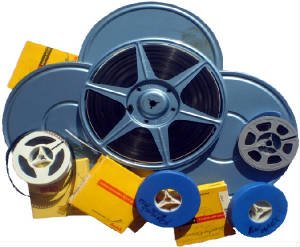 Ship your video home movies straight to us!
If you are not in our local area you may also ship your video home movies straight to our office. We provide you with our Memory Box for easy and safe mailing. For details see our Shipping page on the menu.
Please call us for rates and specials. 
Phone 

256-581-0002
Thanks for coming, enjoy your visit!